Builders Site Protection is expanding its product line of Air Scrubbers/Negative Air machines. In addition to more machines available, replacement filters and other accessories can now be purchased.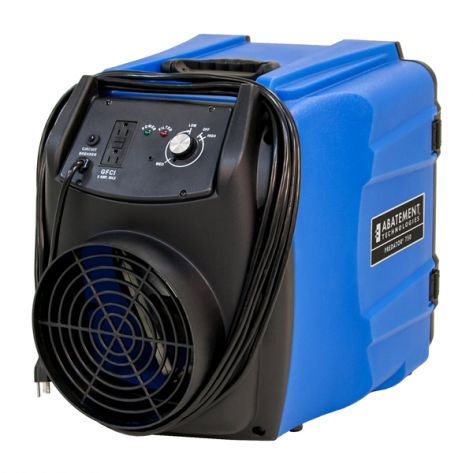 Air Scrubbers are a piece of equipment most commonly used in abatement contracting and hospital construction work. Using three filters and a powerful fan, Air Scrubbers draw in contaminated air, filter it through a HEPA filter, then discharge the clean air. Air Scrubbers run off standard power outlets, and feature additional power outlets for jobsite tools. Scrubbers can be run in conjunction with each other, and can be stacked to save space.
Air Scrubbers can be used as freestanding units to filter particulates in a room, or they can be used to establish negative air pressures, ensuring that no contaminates leave a work area. Negative air is most commonly used in asbestos removal projects and in hospital construction work, as dangerous particles in the air need to be cleaned, removed, and kept separate from outside the jobsite. Air Scrubbers are a component of ICRA standards that must be met on applicable jobsites.
To learn more about Air Scrubbers or any other surface protection or abatement products, email us at sales@buildsitepro.com or visit www.buildsitepro.com