We are excited to now carry Ram Board's newest product, Ram Board Painter's Board. Based on a similar fiber construction as Ram Board, new Painter's Board is thinner which allows it to be shaped to walls, countertops, and other fixtures.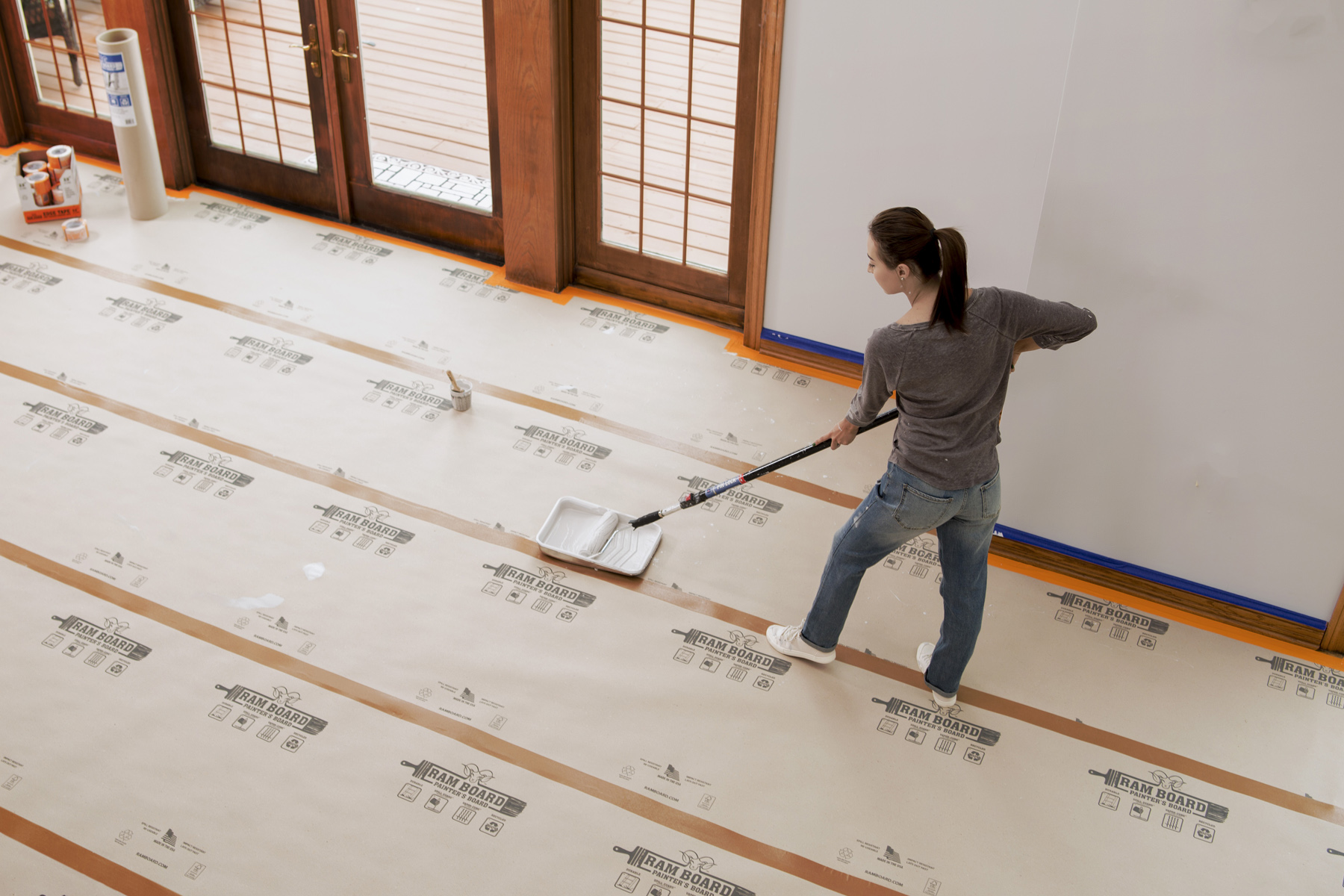 Painter's Board is a breathable fiber based product, similar to standard Ram Board floor protection. While not as thick as standard Ram Board, Painter's Board is much stronger than Rosin Paper, and can act as a light duty floor protection. Ideal for protecting floors from paint and light use, Painter's Board works great for interior applications.
Painter's Board is sold in 35″ x 50′ rolls, covering 145 sqft. At 20 mils thick, Painter's Board is malleable enough to wrap around hallway edges and other common interior fixtures. At only $22.95/roll, Painter's Board is also an extremely economical way to protect interior surfaces. Give it a try!
To learn more about RamBoard Painter's Board or any other surface protection products, email us at sales@buildsitepro.com or visit our website www.buildsitepro.com